Herzig Eye Institute in Refractive Surgery on July 26, 2016
Perhaps you've considered trading in your old eyeglasses or contact lenses in favor of LASIK surgery or other forms of Laser Vision Correction. But you're concerned about costs and whether LASIK is covered by medical insurance. Unfortunately, most insurance companies don't cover LASIK, because laser eye surgery is nearly always considered elective or cosmetic surgery. However, for most patients, the convenience and long-term savings from getting rid of glasses and contacts still make Laser Vision Correction a winning proposition.
CONVENIENCE AND LONG-TERM SAVINGS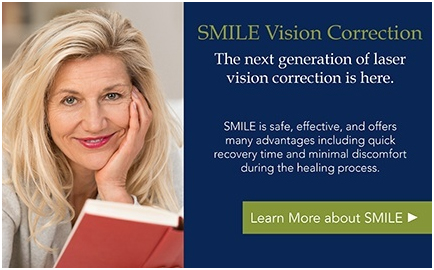 Incurring expenses for eyecare-related necessities, such as eyeglass frames, lens replacement, or contact lenses, contact solution and eye drops, might cost you more money over time.
In the end, the savings and convenience of not having to reach for or replace eyeglasses or contact lenses can be significant.
CUTTING-EDGE TECHNOLOGY
Although many laser vision correction providers only offer one option, surgeons as the Herzig Eye Institute have access to the newest technology, and all three generations of laser eye surgery, allowing them to choose the treatment that will provide the best possible result.
The third generation of Laser Vision Correction is called SMILE. Currently available in only a few institutes in Canada, including the Herzig Eye Institute, SMILE stands for SMall Incision Lenticule Extraction.
The SMILE procedure removes corneal tissue from a deeper, less dense area of the cornea, so that more of the corneal integrity is maintained. This is important for patients with thin corneas who were typically treated with PRK. Most of these patients who were not candidates for LASIK can now have SMILE, allowing them to recover as quickly as LASIK.
YOUR EYES ARE PRICELESS
There should be no compromise when it comes to your vision and peace of mind. After all, your eyes are priceless. During your complimentary, thorough eye examination and personalized consultation, we will determine the procedure that is right for you and discuss the cost.
All Herzig Eye Institute Laser Vision Correction fees include pre-operative care, specialized testing, surgeon consultation and all procedure related post-operative care for one year—with no hidden fees or surprises.
The Herzig Eye Institute offers financing for all its procedures and is available for terms up to 5 years. Please contact Medicard Finance for more info at (888) 689-9876 or discuss with the Refractive Consultant after your consultation. Medicard's professional and experienced staff is committed to helping you obtain the best financing option for your needs.