Intraocular Collamer Lens (ICL)
The Herzig Eye Institute's world class surgeons are committed to providing you with the most proven, approved technology available today. Our goal is to help you to achieve your best possible vision in a safe, comfortable environment.  Some people learn they are deemed ineligible for any kind of Laser Vision Correction procedure. At the Herzig Eye Institute, we are pleased to provide other safe options such as Refractive Lens Exchange (RLE) and Intraocular Collamer Lens (ICL).
The Intraocular Collamer Lens (ICL) is an option available for patients with high levels of nearsightedness (myopia), farsightedness (hyperopia), or astigmatism that are too extreme for Laser Vision Correction, and for whom Laser Vision Correction on the cornea is not safe. The ICL is a very thin lens designed to rest in front of the eye's natural lens, just behind the iris.
If you are between the ages of 21 and 45, and suffer from farsightedness, nearsightedness, with or without astigmatism then you may be a candidate for this great procedure and the advantages it provides.
These include:
4% – Patient Satisfaction
Available for over 20 years with 1,000,000+ procedures performed worldwide
Excellent night vision
Quick results
Great for those with thin corneas
Does not induce dry eye syndrome
A removable option
In harmony with your natural eyes
UV protection
Treats moderate to high myopia (nearsightedness)
Treats astigmatism
Legacy of Success
The EVO Visian ICL has been approved in Europe since 1997 and in the U.S. since 2005. In that time, over 1,000,000 eyes have been implanted with EVO Visian ICLs by certified surgeons, like ones at Herzig Eye Institute. In a clinical trial, patients reported a 99.4% satisfaction rate.
In Harmony with your Natural Eyes
EVO Visian ICL is an additive vision correction procedure. Unlike other procedures, the EVO Visian ICL procedure does not remove corneal tissue, but works in harmony with your natural eye.
A Removable Option
EVO Visian ICL patients can correct vision with peace of mind. In the event of a major prescription change or the availability of new vision correction options, EVO Visian ICL is completely removable, assisting our patients to make changes to keep pace with their changing needs.
A Quick Procedure and Recovery
The EVO Visian ICL is inserted with only a small incision, which can optimize the procedure and recovery time dramatically. Additionally, the procedure is also painless because of the numbing medication. Patients can expect a short recovery time. The procedure is around 15 minutes or less and most people are able to resume daily activities in just a few days with clearer vision.
Protection From UV Rays
The EVO Visian ICL has a built in barrier of UV protection. The Collamer material that makes up our Visian ICLs has unique properties that provide UV protection while correcting patients vision.
Learn More About the EVO Visian ICL from STAAR Surgical:
EVO Visian ICL: Eva Torres Gracie's Experience:
YOUR PERSONALIZED PROCEDURE
To determine which procedure is right for you, a comprehensive assessment is conducted utilizing state-of-the-art technology. Based on the thorough diagnostic assessment, your surgeon will tailor a treatment plan to match the right procedure for your unique vision needs.
let us help you
see the world better.
Schedule your complimentary consultation today and start the process toward better vision!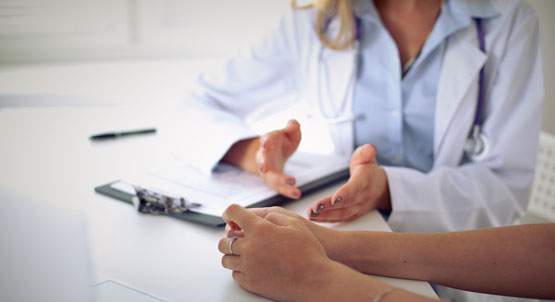 Back