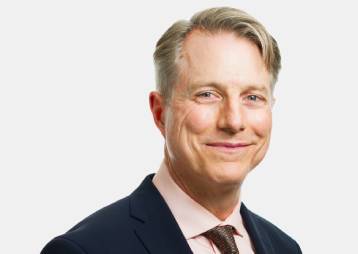 Dr. Ralf Buhrmann is an experienced Glaucoma and Cataract Surgeon at the University of Ottawa Eye Institute who is dedicated to providing the highest level of care to his patients. He is pleased to join Herzig Eye Institute and be able to offer the full range of advanced refractive cataract surgery technologies. Dr. Buhrmann has performed over 12,000 cataract and glaucoma surgeries. He has been at the forefront of introducing microsurgical innovations to the Ottawa area including being first to use several types of intraocular lenses and the Xen implant for minimally invasive glaucoma surgery (MIGS).
Dr. Buhrmann is passionate about training ophthalmic surgeons. He is the founding director of the Ophthalmic Surgical Simulation Centre at the Ottawa Eye Institute and is an award-winning and sought-after surgical teacher.
Blindness prevention is of special interest to Dr. Buhrmann. Early in his career, he spent two years working in various countries in Africa. In 2002, he founded the Canadian Association for Public Health and Global Ophthalmology where he continues to serve on the executive team. Dr. Buhrmann was the lead author of the first Canadian Vision Health Strategy in 2007. He is a long serving member of the Program Planning Committee for the Canadian Ophthalmological Society annual conference and has published numerous peer-reviewed articles and completed several book chapters.
Dr. Buhrmann received his medical school and ophthalmology training at McGill University where he graduated as a University Scholar as one of the top 10 in his medical school class. He completed a fellowship in glaucoma at the Wilmer Eye Institute at Johns Hopkins University where he also obtained a Master of Public Health and a PhD in clinical epidemiology.
Back