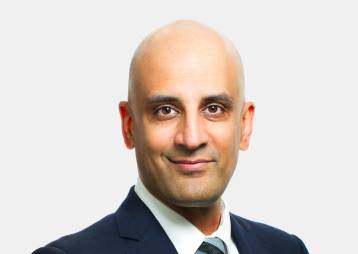 Dr. Kashif Baig is a Cornea, Anterior Segment, and Refractive Surgeon providing tertiary-level care at the University of Ottawa Eye Institute. Dr. Baig is the Medical Director at Herzig Eye Institute Ottawa, our partner location, opening the fall of 2019. He has been an active member of the Toronto surgical team since April 2018, travelling back and forth from Ottawa to perform SMILE, LASIK, PRK, RLE and cataract surgery.
Dr. Baig currently serves as the President of the Canadian Cornea, External Disease, and Refractive Surgery Society, and the Executive Director of the Sally Letson Foundation.
Dr. Baig is an Assistant Professor at the University of Ottawa, Pediatric Cornea Consultant at the Children's Hospital of Eastern Ontario, Clinical Investigator in Regenerative Medicine at the Ottawa Hospital Research Institute, and Director of Clinical and Research Fellowships in Cornea, Anterior Segment, and Refractive Surgery.
He completed his medical and residency training at McGill University in Montreal, Master of Business Administration Degree (specializing in Health Services Management) at McMaster University in Hamilton, and Fellowship training in the United States.
Dr. Baig has a strong interest in the development and implementation of surgical innovations in corneal and anterior segment surgery.
Back