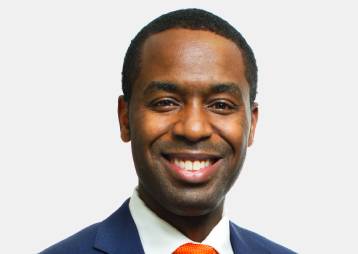 Dr. Garfield Miller is a cataract and glaucoma specialist who has been providing precision care in the Ottawa area since 2011. He is known for managing complex surgical cases with a patient centered approach.
During his ophthalmology training in Toronto, Dr. Miller realized his passion and excelled at treating patients who required intricate surgical techniques. He was later accepted into the University of Toronto Glaucoma and Advanced Anterior Segment Surgery fellowship. There he specialized in complicated and refractive cataract surgery, advanced glaucoma care, and micro-invasive glaucoma techniques.
At the University of Ottawa Eye Institute, Dr. Miller is an assistant professor and surgeon active in both teaching and research. He is also a consultant at the Children's Hospital of Eastern Ontario. Dr. Miller coordinates the glaucoma curriculum and is involved in training senior resident physicians in advanced cataract surgical skills.
Over the past decade, Dr. Miller has been regularly sought after to deliver lectures and training in cataract and glaucoma surgery at the regional, national, and international levels. He is excited to bring his expert, cutting-edge, and compassionate care to patients in pursuit of their best possible vision.
Back